A DIY Guide from Act 1 Flooring
Installing Vinyl Plank Flooring in Pensacola, FL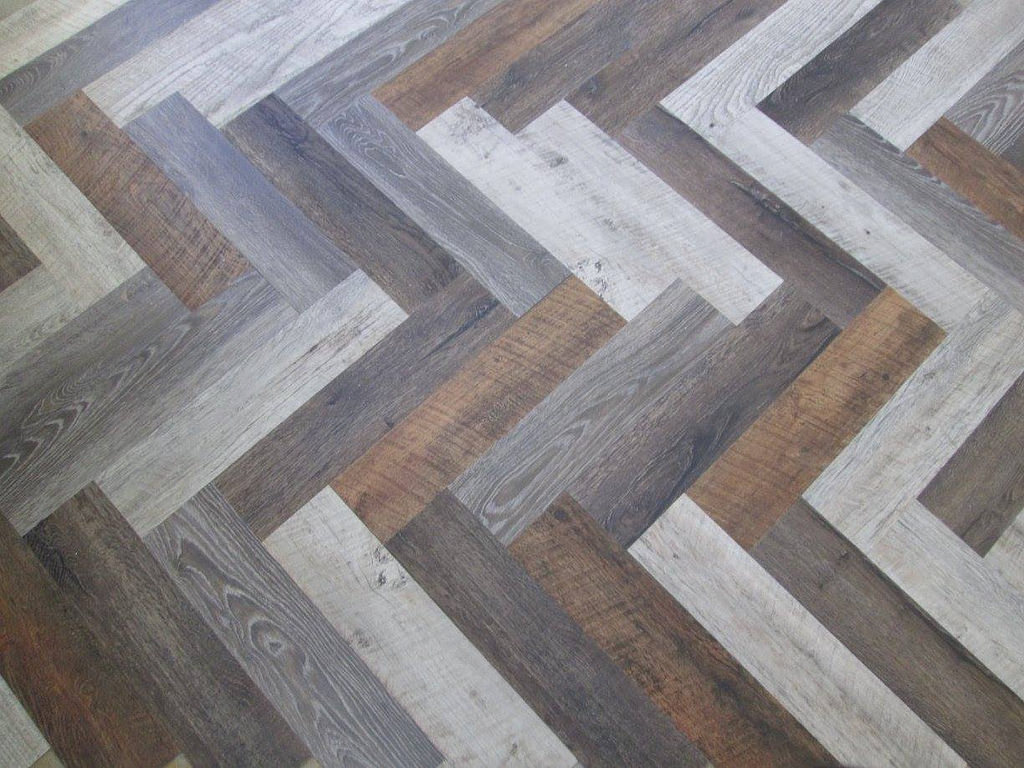 Luxury vinyl plank flooring is one of the hottest trends in floor coverings today. Its relative low cost, durability, and variety of styles all contribute to its popularity. Plus, it's easy to install.
If you need guidance on installing vinyl plank flooring, the experts at Act 1 Flooring in Pensacola, FL, are here to walk you through the process.
DIY flooring
If you're a regular do-it-yourselfer, you probably have most of the tools on hand that you'll need to install luxury vinyl plank flooring.
The basic must-have items include a tape measure to ensure you have the right room dimensions and proper amount of flooring, a utility knife or hand saw to cut the flooring, and a straightedge to check that everything is even.
You may also need tools to help you make adjustments for your existing architectural elements, such as baseboards, door casings, and other protrusions. If you have to temporarily remove wooden materials from the walls, a crowbar is good to have handy. To replace the baseboards and door casings, you will also need access to a hammer or an electric brad nail gun.
If your room is irregularly shaped or you have a column or built-in structure to lay floor around, shop scissors or tin snips can easily cut the vinyl to accommodate the architecture.
Most vinyl plank flooring is floating, which means that it does not need to be adhered to a subfloor. However, it does require a smooth surface underneath. You will have to remove the existing flooring if it is tile. A belt sander can prepare a wood floor, and mixed concrete and a trowel can help you repair a cracked concrete subfloor.
Additional safety precautions can be taken with the use of protective goggles, knee pads, a dust mask, and earplugs.
How to install luxury vinyl plank flooring
Once you have selected the brand and style of flooring that is best for your home, you need to measure the square footage of the room. Always buy extra material, just in case you make a mistake while measuring or cutting.
If necessary, smooth out the flooring that will be underneath the new vinyl planks. Also, remove any impediments like door casings or dishwashers.
To decide where to start laying out the flooring, consider the size and shape of the room. In a smaller space, begin with the most visible wall. In a large, irregularly shaped area, you will want to lay the first row in the center and move toward the walls from there.
You will likely need to cut planks to fit the room's dimensions. This is where your utility knife will come into play. You may also have to attach two planks together if they aren't long enough to cover the length of the room. To do this, just snap the planks together on the short edge. You will use this same method to connect the planks side by side.
Stagger the planks as you lay them down so that their ends don't touch. Replace any removed baseboards and door casings and admire your work.
If you need any assistance laying flooring, remember that the team of professionals at Act 1 Flooring in Pensacola, FL, is only a phone call away!
Call to order flooring today!